Hand made Boston Terrier pins!
THANK YOU SO MUCH Ellen for making these!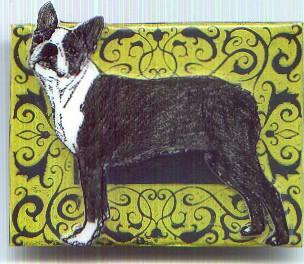 (examples)(TOP black - bottom Brindle)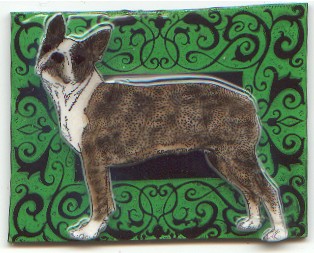 Hand made Boston Terrier pins
(stamp art)it is made out of plastic and it's approximately 1 1/2 inches by 2 inches.
$15.00 (first class postage paid)
2/3 of money made goes to helping BT puppy mill rescues.

MADE TO ORDER!
Choose between black/white or brindle/white above!
Choose your own background below!
ONLY 50 orders will be taken!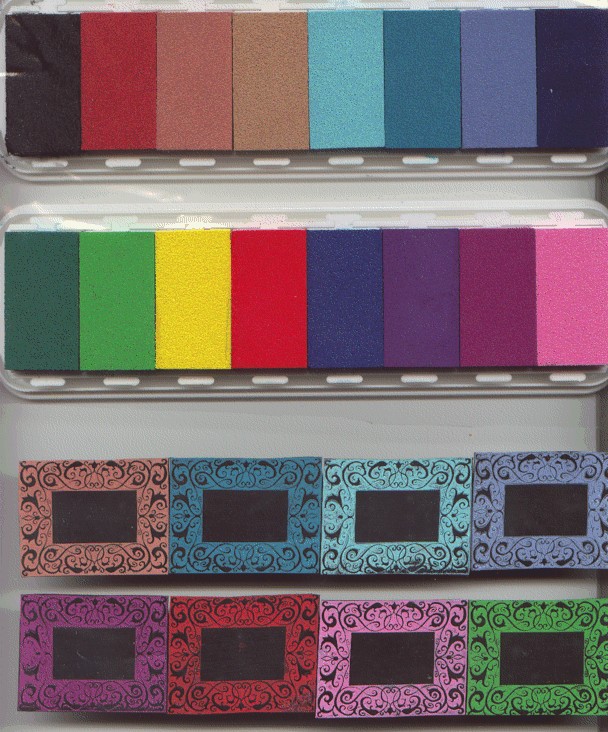 L to R Top Row: Black, Terra Cotta, Cocoa, Dune, Sea Glass, Turquoise,
Smoke Blue, Midnight
L to R Second Row: Green, Fresh Green, Canary, Scarlet, Royal Blue,
Violet, Peony, Orchid
3rd and 4th rows show what some of the background colors would look like
on the black background.
3rd row L to R: Cocoa, Turquoise, Sea Glass, Smoke Blue
4th row L to R: Peony, Scarlet, Orchid, Fresh Green
How to order:

CHHOSE BLACK AND WHITE OR BRINDLE AND WHITE!
PLEASE CHOOSE YOUR BACKGROUND!
Please send check or money order made out to Kathy Labay and send it to:

puppymill rescue BT pin order
c/o Kathy Labay
861 New Jersey Ave
Tom's River, NJ 08753

please email Kathy at KatNB@aol.com for paypal information.
Please allow up to 3 weeks for delivery!