TRIVIA CONTEST!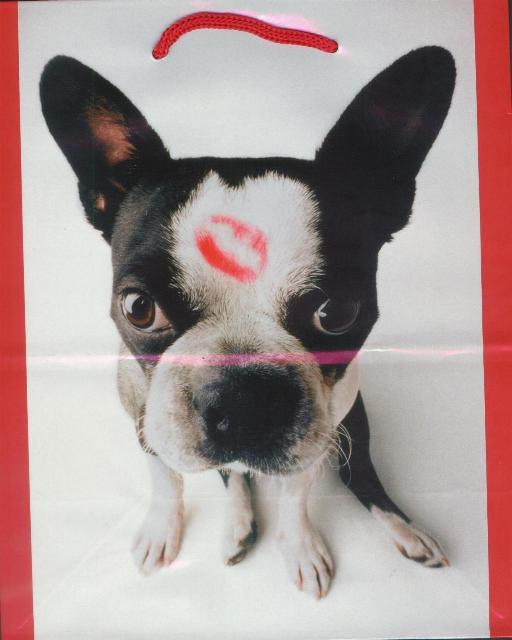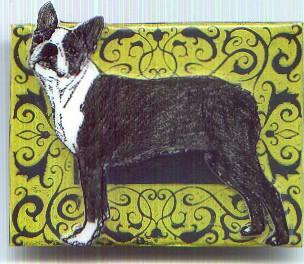 $3.00 requested donation
100% of all money goes to getting the Boston Terriers out of puppymills or vet bills.

Prize for trivia contest is a brand new boston terrier gift bag by Hallmark Expressions. Size is approximately 8x10 inches, and 4 inches deep. Red cord handles. PLUS BT pin - hand made - stamp art. it is made out of plastic and it's approximately 1 1/2 inches by 2 inches.

see donations page about how to send donation!

PLEASE include your email address with your entry so we can notify you if you win. Thank you!

Contest ends March 20th and the winner will be announced April 1st.

TRIVIA QUESTIONS!

1. The Boston Terrier was first accepted into the AKC studbook in the year
______.
2. In addition to white markings, the three colors recognized by the AKC for
the Boston Terrier are black, brindle, and ______.
3. A common nickname for the Boston Terrier is "The American _____".
4. Boston Terriers were the result of a cross between Bull Terriers and
______.
5. Sometimes BTs will be born with a spot on their foreheads that resembles a thumbprint. The formal name for this spot is the _______ mark.
6. According to the AKC standard a ______ tail is an automatic disqualification.
7. Boston Terrier's are classified into the AKC's _____ group.
8. Two health problems that BTs can be prone to are cataracts and patellar
______.
9. BTs generally do not tolerate _________ extremes well and should be housed indoors.
10. According to most boston terrier owners, the ___________ is the best breed!
If there is more than one winner then those names will be placed together in a raffle to pick the winner. GOOD LUCK and HAVE FUN!
**donation not required to enter any contest. Donation amout requested, but not required.